Dr. Beth Cook is deeply committed to the care of her patients and the ideals of pediatric dentistry. She loves creating a positive experience for children when they visit the dentist.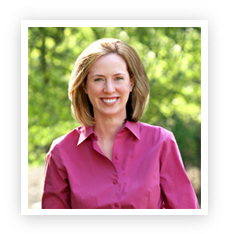 She finds great pleasure in helping them grow into happy and confident dental patients who will be cavity-free and proud of their smile.
Dr. Beth received her doctorate degree in 1999 from Tufts University School of Dental Medicine in Boston, MA.  Following her graduation, at which she was awarded the Askinas Prize for Integrity and Citizenship, she entered private practice as a general dentist.  When she discovered during four years as a general dentist that her true passion was treating children, she pursued further education.
In 2005 she completed a 2 year residency in pediatric dentistry at Episcopal Hospital in Philadelphia, PA.  During her second year of residency, she served as chief resident, and at graduation was given the Resident of the Year Award. 
From 2005 until 2008 Dr. Beth practiced pediatric dentistry in Gastonia, NC.  Dr. Beth is an adjunct faculty member with the Department of Pediatric Dentistry at the UNC School of Dentistry.
In 2006 Dr. Beth completed her Board Certification through the American Board of Pediatric Dentistry.  She attends extensive continuing education each year.
Dr. Beth loves spending time with her husband and young daughter.  She enjoys traveling and reading.  Dr. Beth speaks Portuguese, French and Spanish.
Diplomate, American Board of Pediatric Dentistry,
Fellow, American Academy of Pediatric Dentistry,
Member, American Dental Association